Note to self: As soon as you say I'll never do that, start planning on doing exactly that.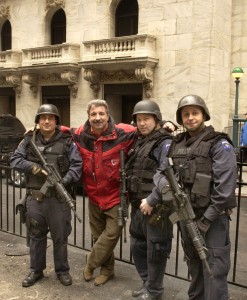 I have great memories of the past, but I'm not stuck in it. That said; I'm also not one to jump into initial technologies. Thus, you didn't see me running to camera stores when the first digitals were introduced. It wasn't that I had a passion for chemicals and film, OK, maybe a little. It was clear digital was the future. In my opinion, it wasn't ready for prime time. After due diligence, I had no need for a one-megabyte file. To be fair by this time, I was out of the news business and into the commercial world, two completely different planets. At the time a one-megabyte file was a good for the news business, not to mention the departure from wet to digital darkrooms. I went from shooting 35mm to 2 ¼ and everything in between. Film gave me better quality, so I was patient. Subsequent waves of digital technology proved useful. Now the only thing developing in my color darkroom are interesting cobwebs. The only film camera I have left is my first Nikon F. I bought more computers and have enough software to land on the moon. The investment was staggering.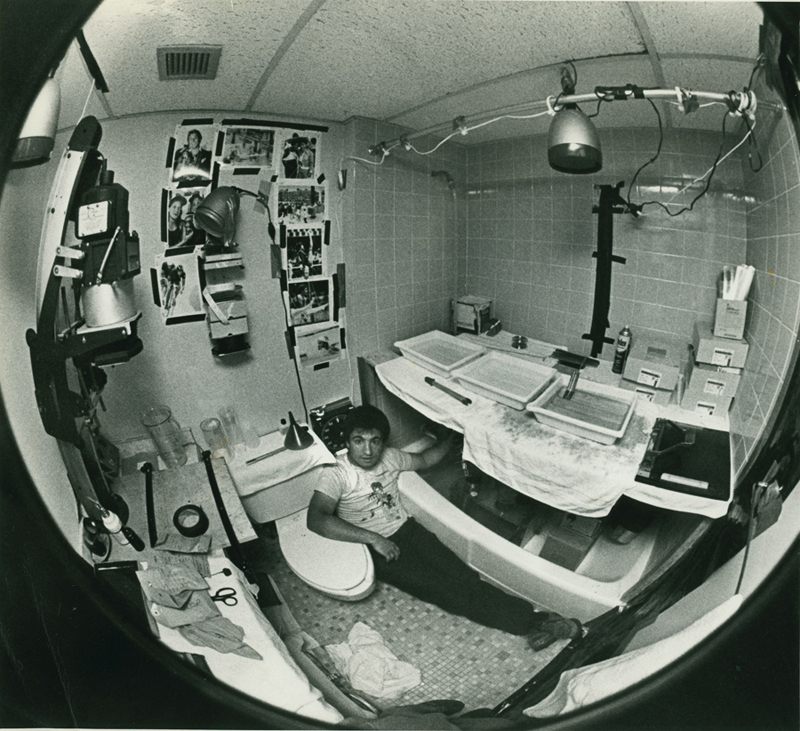 Truth be told, I've been on the cutting edge of technology from the day I walked into my first job at United Press International, we had to be; every second counted. Remember beepers? I had one when roaming the streets of New York looking for pictures. My boss once told me making pictures is the easy part of this job. A chill came over by body, especially knowing the talent I worked with, but soon understood his point. When in the field, you developed film and made prints in a hotel bathroom, then wrote captions. In between we worked on getting a stable phone line to transmit to worldwide clients on numerous deadlines, at a time when it wasn't easy, not long ago. We were global, 24/7/365, been there, done that, before being catch phrases. There wasn't a field assignment where I had less than 3 cases filled with an enlarger, chemicals, reels, tanks, typewriter, transmitter and plenty of duct tape. One case was for camera equipment and film; sometimes we shared it with clothes. We were state of the art, before state of the art. As we worked on lightening the load, our engineering team developed proprietary smaller, more efficient transmitters; then color came into the mix. I felt like Marco Polo needing elephants and camels to handle the equipment needed. Manufacturers introduced new technologies every few years, not every few weeks. Most of our technologies were self-invented or we worked with Kodak, Nikon and suppliers on proprietary applications. The work was never boring. If covering the news wasn't enough, you were consumed with the technology.
Now, with a Smartphone, everything that took days to prepare and hours to set up can be accomplished in seconds. I continue to look towards faster, more efficient ways. To that point I'm in the planning stages with a client. Technologies unavailable a couple months ago that could have assisted in making additional deadlines will part of the job.
One would think after working through these momentous changes nothing would faze me. But for the first time I see myself resisting as friends suggest I write a blog. Heck I'm on Facebook; I tweet and connect on LinkedIn. This social networking thing is exhausting. I roll my eyes when someone tells me they have 650 friends. Really? Does anyone call one another anymore? Write a Blog? I have more technologies to learn, perhaps invent. Nonetheless who's going to care what I have to say. Just Goggle. But friends said I could be helpful to those searching for information that for me is second nature, a trusted source. Perhaps I should have started writing a blog a long time ago. As far back as I can remember I was always asked the same questions:
How come your pictures are so "clear?"
What camera should I buy to get picture like yours.
What Lens?
What kind of digital camera do I need, 5 megapixeles or 10??
Should I get a point and shoot or DSLR?
jpg or raw?
Christmas is coming what camera should I buy my kids, wife, ect?
What version of Photoshop?
I want to build a darkroom. (Yes actually I still get these questions.)
Why do my prints come out green?
How do I get the pictures off of my camera?
There's a delay when I press the "Button" how do I fix that?
And so it goes.
What's experience if you can't share? So as I start this reluctant journey, I look forward to your questions, suggestions, advice, comments and if you want to play devil's advocate, I love a good debate. I'm a New Yorker; we argue on how green traffic lights are. I'll try to keep you updated on what I'm doing and with what technologies. And most of all, I'll try to make photography fun, and rewarding as it has been for me.
For my most recent assignments and updates, check my Facebook Business page, Joe Polimeni Photography, Inc. and please consider adding your "Like."
Let the blogging begin!
Joe